This film is the third installment in the Despicable Me film series, and the sequel to Despicable Me(2010), Despicable Me 2 (2013), and Minions(2015).If you want to check my thoughts on the prior films click here: Minions and Me. It stars the voices of Steve Carell, Kristen Wiig, and Trey Parker.
The Story/The Direction:
In this film, Gru has been fired from his job at the Anti-Villainy League with his wife, Lucy (Wigg). They were fired because they could not catch Balthazar Bratt (Trey Parker), a former 80's child star who wants to get revenge for people canceling his TV show ("Evil Bratt"). He wants to attempt to steal the world's largest diamond with his enhanced bubble gum and his ability to do crime to 80's music. Gru then meets his long-lost brother Dru (also voiced by Carell) who wants to be this ultimate villain and for Gru to join him again. Gru deceives him to help him take down Bratt.
The Characters:
The characters that you knew from the prior films are all fun again but the standout to me was Bratt. This is what I found the most hilarious. When Bratt is on screen, he is absolutely fantastic. I love Parker's voice and it adds another level of hilarity. He is one of the creators's of South Parkand his character in this film really felt like a continuity of that, without the vulgar jokes. There is also a fun development with with the Minions revolting against Gru and going to prison and with Lucy trying to become a mom with the three girls.
The Flaws: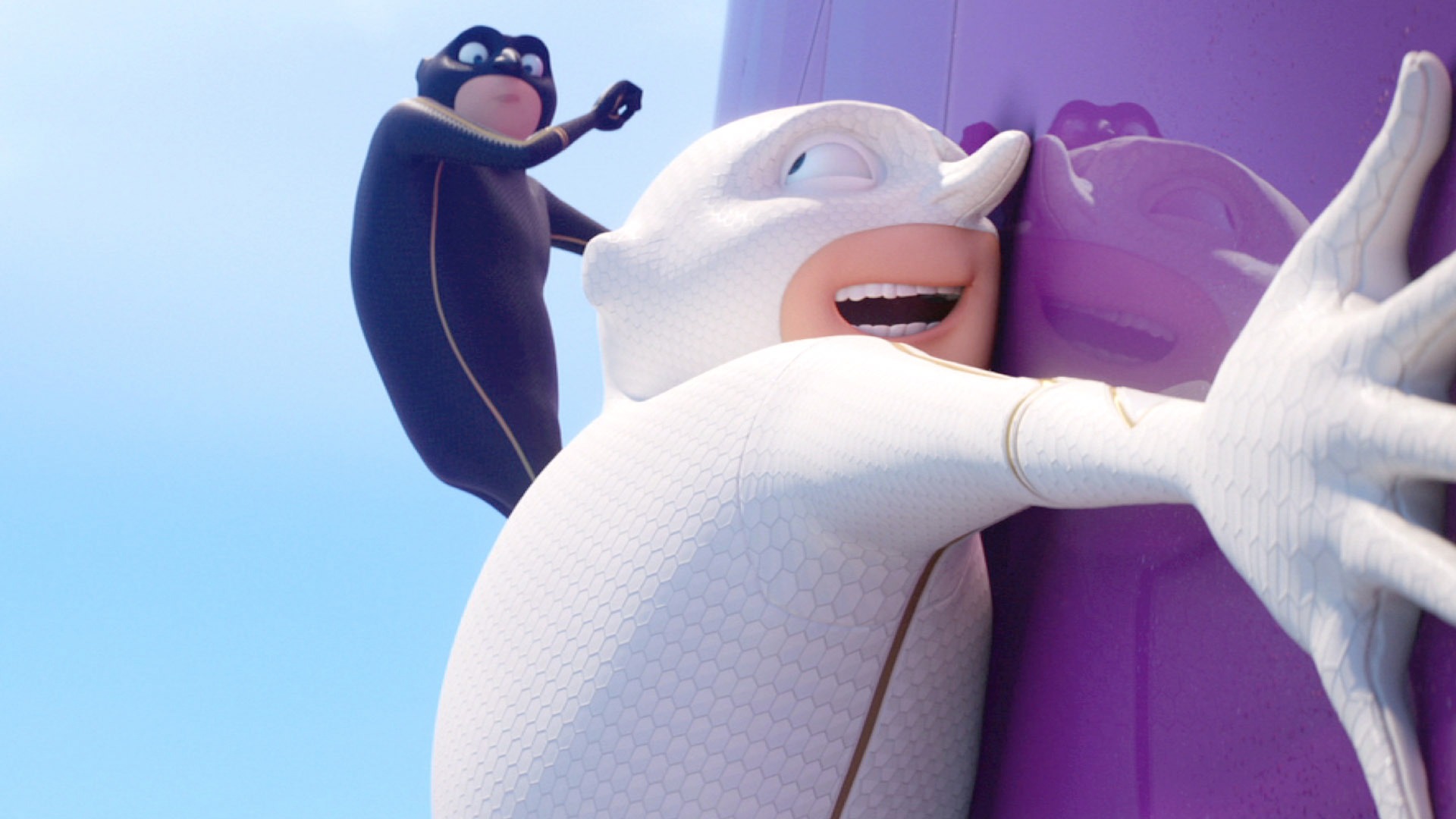 The main flaw of this film is that honestly its a film that no one really wanted aside from the kids who wanted more Minions. One thing that has been really good about the prior films is its heart and how it discusses family. This film had an outline of that but never really executed it. There was a scene where Gru and Dru were discussing how both their respective parents thought they were disappointments. They could have gone into that a lot more but that is pretty much it. There was a decent attempt with Lucy and the girls but it seemed more awkward than anything a lot of the times.
Overall:
This film had its moments but the jokes weren't always hilarious. Even from a kids point of view, it didn't seem that funny. There were plenty of kids but they weren't laughing as much as you would think. This film wasn't bad but it wasn't great either. It honestly just was there and I had some enjoyment watching it but I wouldn't go out of my way to rewatch it.
Rating: 3.0/5.0 bowties
What did you all think of the film? Let me know in the comments section.
If you want to read my other reviews, click on my logo at the end of the review.
Please also follow me (@TheFormalReview) and@BoxOfficeBuz on Twitter for more reviews and up to date movie news!