To prepare for 2017's Jumanji: Welcome to the Jungle, the older film was re-watched and reviewed. Jumanji is a fantasy adventure film directed by Joe Johnston adapted from the 1981 children's book of the same name by Chris Van Allsburg. The film stars Robin Williams, Bonnie Hunt, Kirsten Dunst, Bradley Pierce, David Alan Grier, Jonathan Hyde, and Bebe Neuwirth. There may be some spoilers however this movie has been out for awhile so any readers have had the opportunity to see this film.
The Story/The Direction:
The film starts off in 1869 where some kids bury the magical board game of Jumanji. Flash forward one hundred years and the film introduces you to young Alan Parish (Adam hann-Byrd) who rediscovers the game who plays it with his friend, Sarah. After a turn, Alan is sucked in to the game and Sarah is chased out of the house by bats. Twenty-five years later, Alan's family has passed on after not finding him and a new family moves into the Parish home. Orphans Judy (Dunst) and Peter (Pierce) find the game and begin to play. The release an adult Alan (Williams) and find Sarah (Hunt)to finish the game. Many things are coming out of the game such as monkeys and spiders and they won't disappear until the game is finished and someone says "Jumanji."
Due to this film being based on a thirty-three page children's book, it could be quite difficult to create a feature film. This film adds characters like Alan and Sarah and create a background for Judy and Peter. For a film that came out in 1995 that involves jungle creatures running around a real-life town can be difficult to create. There is a bunch of CGI that works some of the time and makes the film quite dark at times but also entertaining. It has been seen more of a children's film but there are some frightening images such as the crocodiles and spiders. The effects may not be the best but intertwined with the scenario and the music, it can be spine tingling.
The Characters:
The cast of this film is fun lead by the legendary Robin Williams. This film is classic for him and one of his most remembered. This film has him essentially reprising his Peter Pan from Hook. He returns from his time inside the game and all he wants to do is see his family. The last thing he said to his dad (Jonathan Hyde) is that he's never going to talk to him again then does not see him for twenty five years. You'd want to apologize to him too. Instead, he realizes that his dad is no longer around and that so much time as passed. Through playing the game, he is then hunted by Van Pelt who interestingly is being played by Hyde as well. Before getting caught in the game, he is bullied and his father says stop running and be a man. Van Pelt hunts him because Alan is afraid of getting shot. This comes back around at the end of the film when Alan faces his fear before the game is finished. Robin Williams is supported by the fairly amusing Bonnie Hunt as Williams' neurotic old girlfriend.
The Flaws:
While Williams is very charming, the overall film is not the best. The CGI does not hold up really well and looks pretty bad at moments. There is a lot going on in this film trying to develop two sets of characters and also dealing with time travel is never easy. They way they wrap the film up feels odd as Judy and Peter do not remember Sarah and Alan as they do. While the film is somewhat entertaining, it feels like a video game rather than a board game coming up against one threat after another, each more powerful than the last. This may be good for the 2017 spin-off sequel but as this film is concentrated on a board game, it does not work as well.
Overall: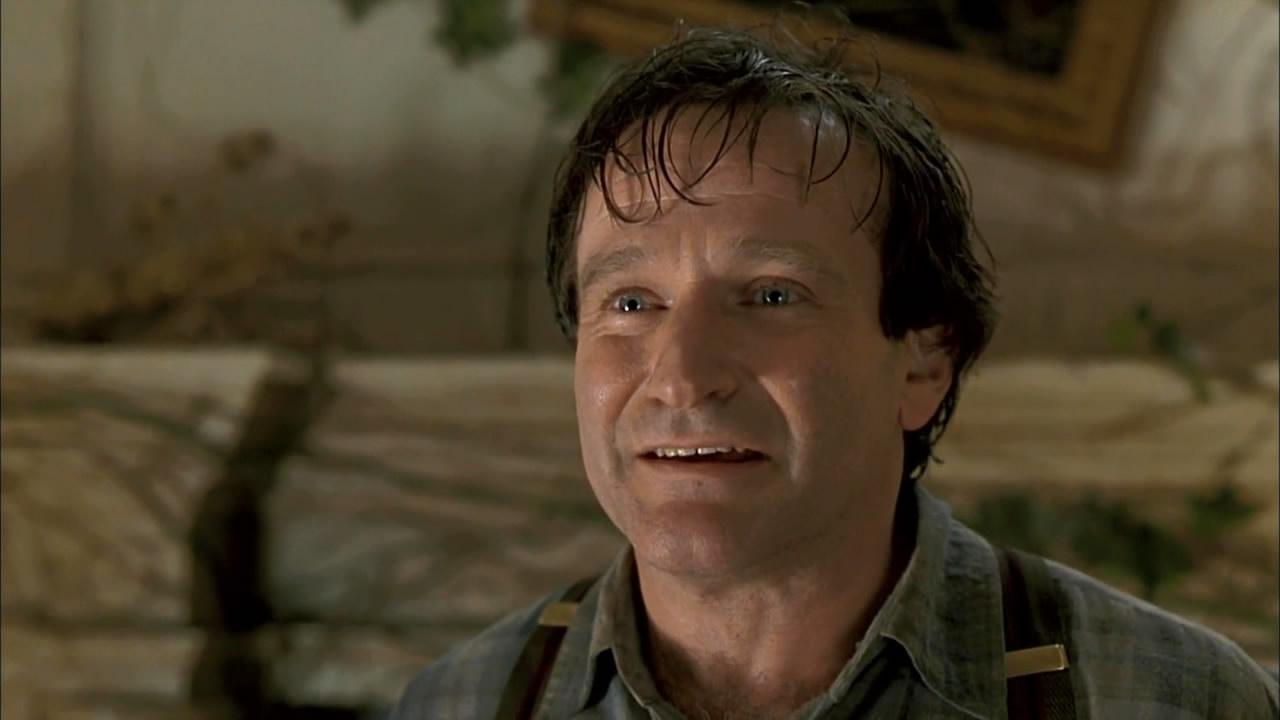 Williams unfortunately committed suicide in 2014 and this film is going to be known as one of Williams's classic film as many people were children when they saw it. The CGI is pretty bad at times but Robin Williams and his charisma make this good film re-watchable over time. Is it his best? No, definitely not but it is still enjoyable for nostalgic purposes.
Rating: 3.5/5.0 bowties
What did you all think of the film? Let me know in the comments section.
If you want to read my other reviews, click on my logo at the end of the review.
Please also follow me (@TheFormalReview) and @BoxOfficeBuz on Twitter for more reviews and up to date movie news!