50 Shades of Grey Casting News
Starting things off this week, we have the actors who have been cast as the lead roles for 50 Shades of Grey, so let's get this over with.
As the male lead, Christian Grey will be played by Charlie Hunnam.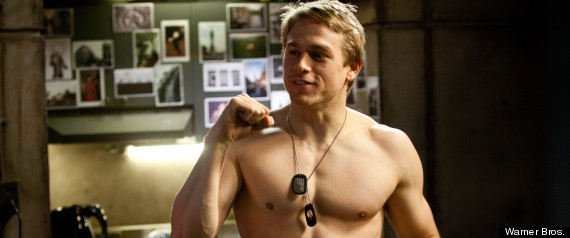 And, of course, Anastasia Steele will be played by the lovely Dakota Johnson.
Voice Cast for Broken Age
Double Fine Studios has been working on the new game, Broken Age, and they have announced their voice actors for the male and female characters.
Basically, we're looking at Jack Black for the male lead, and Jennifer Hale for the female lead, which is definitely something to look forward to. The announcement was made at PAX this weekend and is available to check out on Double Fine's youtube channel.
Rocket Raccoon Casting
That's right, another character from Guardians of the Galaxy has been cast, and it is looking like a good one.

According to a Marvel Press release, Bradley Cooper will be doing the voice of Rocket Raccoon:
Academy Award-nominated actor Bradley Cooper has officially joined the cast of Marvel's "Guardians of the Galaxy," lending his voice to the fan-favorite raccoon that will join Peter Quill (Chris Pratt), Gamora (Zoe Saldana) and Drax (Dave Bautista) on their epic adventure.
Miyazaki Retiring From Filmmaking
At 72  years old, Hayao Miyazaki has to be one of the most recognizable filmmakers out there, with movies such as My Neighbour Totoro and Kiki's Delivery Service. Miyazaki definitely has some of the most iconic works of art in the filmmaking industry.
It was announced at the Venice Film Festival that Miyazaki's last film would be The Wind Rises, which was being aired at that festival. He is finally taking off the mantle of filmmaker, and with that, we bid him farewell, both with sadness and anticipation for the future films to come from Studio Ghibli. 
So tell us in the comments down below, what was your favourite Miyazaki film?